AAT Licenced Bookkeeping Services For Sole Traders and Small Businesses
One of the biggest headaches for sole traders and small businesses is keeping on top of their accounts and bookkeeping. That's where we come in. You concentrate on your customers, we'll take care of your bookkeeping & VAT.
We are based in Mansfield, Nottinghamshire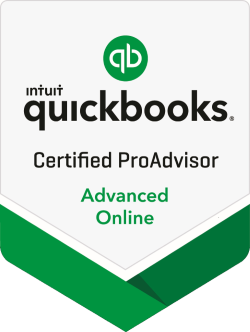 Setup & Maintenance Of Your Bookkeeping Records
Recording Purchase & Sales Transactions
Period End Reporting - Profit & Loss and Balance Sheet
HMRC Making Tax Digital Compliance
Credit Control & Debt Management
On-Site Visits When Required
General Help / Advice / Support
Helping Your Business Grow
Pat has been helping us with our bookkeeping now for around 4 months, in this time she's helped point out potential areas for improvement, found and solved several issues with our past books and helped integrate solutions to improve things going forward, overall her input in to the business has been fantastic and we can't recommend enough the service she's provided.
Our Background
Patricia Warde brings over 30 years of experience working in Finance and Commerce, including over 10 years in the Accountancy Profession specialising in Small Businesses and incomplete records. Able to draw on a wealth of knowledge and experience Patricia Warde Accounting is able meet your bookkeeping needs and help you successfully grow your business.
Our Toolset:
As certified Quickbooks Pro Advisors and qualified in Making Tax Digital we can help you to make the most of the many benefits of Quickbooks, but are also able to work with a range of available bookkeeping tools including both manual and computerised. In support of our business we use Microsoft Office 365.
Helping You Get Started:
As important as it is, maintaining good bookkeeping records can rank low in the list of priorities of running your own business. Our aim is to work in partnership with you, to make sure we understand your business from the outset as well as your vision for the future. Working with you we will set up the bookkeeping system best suited to meet your needs and take away the daunting bits and leave you to concentrate on the exciting bits of running a business.
A Service That Suits You
Working in partnership with you, we aim to provide a truly flexible bookkeeping service. As part of any set up, we will take into account the role of existing staff and how much or how little you want to be personally involved in creating and maintaining the daily records. From doing all the data entry from the records you provide to periodic checks to make sure everything is running OK and the books are complete and balanced, we will be there to provide a service that suits you both onsite or remotely.
Growing With Your Business
We understand the needs of a growing business and the challenges it may meet on the way. Always there to offer help and advice and happy to work with existing systems and processes, our driving aim is to provide a bookkeeping service that grows with your business. Advising on opportunities for improvement and making the best of available technology, we will work with you to make sure the bookkeeping system serves the business, not the other way around.
Reporting
As part of our bookkeeping service, we will make best use of the financial reporting available on most computerised systems. Although we cannot offer financial advice we will provide as much or as little periodic reporting as you require from annual Profit and Loss and Balance Sheet for your accountant, to more detailed periodic trading performance reports to check on progress and to provide you with the tools to help in your decision making.
VAT & HMRC Compliance
In addition to bookkeeping and reporting, we will work with you to make sure your business is fully compliant with all HMRC Making Tax Digital rules and regulations for submissions for Tax and VAT. As a registered agent with the HMRC, part of the service we offer is calculate VAT liability and submit returns to HMRC on behalf of your business.
We can tailor our services depending on your requirements. Please contact us today to discuss how we can help you either by phone or email. If you prefer, you can use the Contact Form, in which case we'll get back to you as soon as possible..
Patricia Warde
Email: info@pwaccounting.co.uk
Phone: 01623 650309
Our Credentials:
AAT Licensed Member
Quickbooks Certified Pro Advisor Advanced Online
Registered HMRC Agent
Registered with Information Commissioners Office
Holds current DBS basic certificate
Protected by Public Liability & Professional Indemnity Insurance
 –  Provider Directline Insurance
 – Cover includes: Any civil liability & loss or damage to documents
Legal Status – Sole Trader