AAT Licenced Bookkeeping Services For Sole Traders and Small Businesses
One of the biggest headaches for sole traders and small businesses is keeping on top of their accounts and bookkeeping. That's where I come in. You concentrate on your customers, I'll take care of your bookkeeping & VAT.
I am based in Mansfield, Nottinghamshire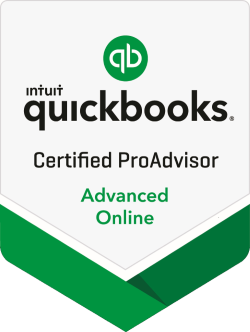 I've always had a passion for SME's; the unsung heros and the backbone of the UK economy. For over 20 years I worked closely with SME's (10 years in the Accountancy profession) and learnt what 'being in business' really means.
Cash will always be King, but accurate, reliable, up to date Information about how a Business is doing is the best first step to achieving success.
Accountants will always have an important role, but day to day, the greatest ally an SME can have is a good Bookkeeper. The aim of Patricia Warde Accounting is to use all my knowledge and experience to help local SME's, not only to have good records and keep up to date with VAT, but also have access to the analysis and reporting they need to take the steps to realising their potential.
'From little acorns mighty oaks do grow'
Setup & maintenance of your bookkeeping records
Profit & Loss, Balance Sheet and Trading reports
Keeping your business HMRC and VAT compliant
Credit Control & Debt Management
Working both on-site and/or remotely
Help, Advice and Support you can trust
Helping your Business grow
Pat has been helping us with our bookkeeping now for around 4 months, in this time she's helped point out potential areas for improvement, found and solved several issues with our past books and helped integrate solutions to improve things going forward, overall her input in to the business has been fantastic and we can't recommend enough the service she's provided.
It has been an absolute pleasure working with you. I'd have no hesitation it recommending you to anyone. And from my point of view I'm immensely grateful for the way you've handled the problems we've had.
Click on each heading to expand and to see the full content:
Licenced and Regulated Professional
Offering all the reassurance and benefits of a licenced and regulated professional and certified Quickbooks Pro Advisor, I bring years of commercial experience and am able to work with a range of bookkeeping tools, both manual and computerized. In support of our business I use Office 365.
Working with your Business
Flexible, friendly and supportive, I make sure I know and understand the needs of your business from the outset and work with you to help achieve your vision for the future.
New start up or long established, I will work with you to ensure your bookkeeping records best suit your business.
I am more than happy to work on site and/or remotely, whichever is a better fit for your business working with you to comply with best practice principles.
I will work with you to keep your business compliant with new and existing legislation, rules and regulations.
Not yet fully Digital? I will guide and help you to comply with Making Tax Digital make the most of Digital records.
A service that suits you
Working in partnership I aim to provide a truly flexible bookkeeping service tailored services to suit your business. Providing as much or as little professional support as you need I will be there either onsite or remotely.
Bookkeeping records in a mess? Working with your existing records I will tidy them up so they are accurate, complete and compliant and give you the support to keep them that way.
Rather do it yourself? I will review and reconcile your bookkeeping records weekly, monthly or quarterly to make sure they are accurate, complete and compliant.
Find getting your debtors to pay up a bind? 80% of Business failures are due to problems with cashflow. I will set up and operate a legally compliant and effective system of debt management and collection to turn your debtors into cashflow.
Find VAT a burden? I will check your VAT return to make sure it's accurate and your business is compliant with new and existing VAT legislation.
Growing with your Business
I understand the needs of a growing business and the challenges it may meet on the way. Always there to offer help and advice and happy to work with existing systems and processes, my driving aim is to provide a bookkeeping service that grows with your business. Advising on opportunities for improvement and making the best of available technology, I will work with you to make sure the bookkeeping system serves the business, not the other way around.
Getting the right level of help, support and advice when its needed is important to running a successful business. I will use my knowledge and experience to ensure the help, support and advice you receive is sympathetic, relevant and up to date.
Reports that add value, designed to inform as and when you need them
Don't want to have to wait for your Accountant to tell you how your well your business has done? I will produce mid-term and year end Trading and Profit and Loss and Balance Sheet results for your purposes, and make sure your accountant has accurate information at the trading year end.
Good decision making relies on good information! Using your records I will provide summaries, analysis and comparisons of trading results from your records to help you make the right decisions.
I can tailor the services I offer depending on your requirements. Please contact me today to discuss how I can help you either by phone or email. If you prefer, you can use the Contact Form, in which case I'll get back to you as soon as possible..
Patricia Warde
Email: info@pwaccounting.co.uk
Phone: 01623 203071
Our Credentials:
AAT Licensed Member
Quickbooks Certified Pro Advisor Advanced Online
Registered HMRC Agent
Registered with Information Commissioners Office
Holds current DBS basic certificate
Protected by Public Liability & Professional Indemnity Insurance
–  Provider Directline Insurance
– Cover includes: Any civil liability & loss or damage to documents
Legal Status – Sole Trader